Every gamer needs a snack. Next time you are at the store, before you get those potato chips, consider switching them out for some chocolate chips. These killer cookies only take a minute to whip up. 
Now, Let's Get Started:
I usually use Nestle milk chocolate chips, (but any milk chocolate chips will work), and I pretty much follow the recipe on the back of the Nestle bag. (Also, I use organic sugar – Florida Crystals, not sure if it makes a difference, but it is what is always in the cabinet.) The secret to making them perfect is to butter the cookie pan really well and don't overcook them.
Ingredients:
2 ¼ cup flour
1 tsp baking soda
1 tsp salt (I usually leave it out.)
¾ cup granulated sugar
¾ cup (packed) brown sugar
2 sticks of butter
1 tsp vanilla extract
2 eggs
1 ¾ cup milk chocolate chips (I usually make it 2 cups.)
Utensils:
Teaspoon
Tablespoon
Measuring cup
Egg beater
Two bowls
Cookie Sheet
Directions: 
Get all of your ingredients and utensils
 Preheat oven to 375 degrees
 Mix flour, baking soda, and salt (optional) into a medium sized bowl.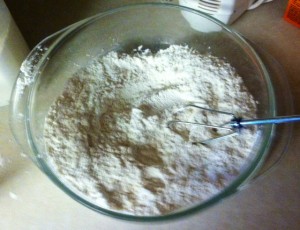 In a separate bowl, combine butter, both sugars, and the vanilla extract.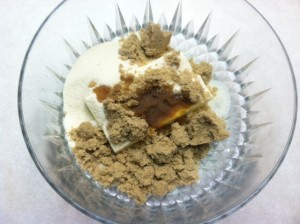 Mix together using the egg beater.
Then, add eggs one at a time, and mix again until creamy.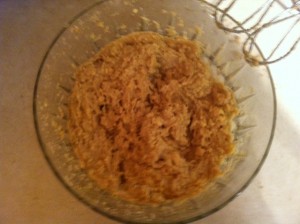 Gradually beat the flour mixture into the butter/sugar mixture.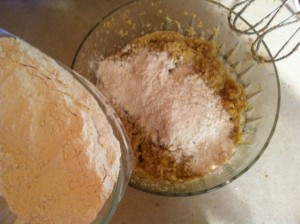 Add chocolate chips and stir evenly (I recommend a spoon for that.)
Butter the cookie sheet really well, and use a tablespoon to measure out cookie dough.
Place each on pan a couple of inches apart.
Place cookie sheet in middle of oven and cook for 10 minutes. (Cooking time may vary a minute or two depending on what type of oven you have, so check often. Don't overcook. They are best when golden brown.)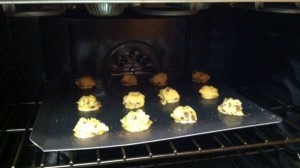 Let cool. ( It is best if you put them on a wire rack to cool; I usually just separate them on a plate while they cool, which works fine.) Then pile them all together and ENJOY!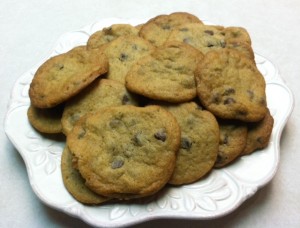 (I took all of the pictures and wrote up the directions.)